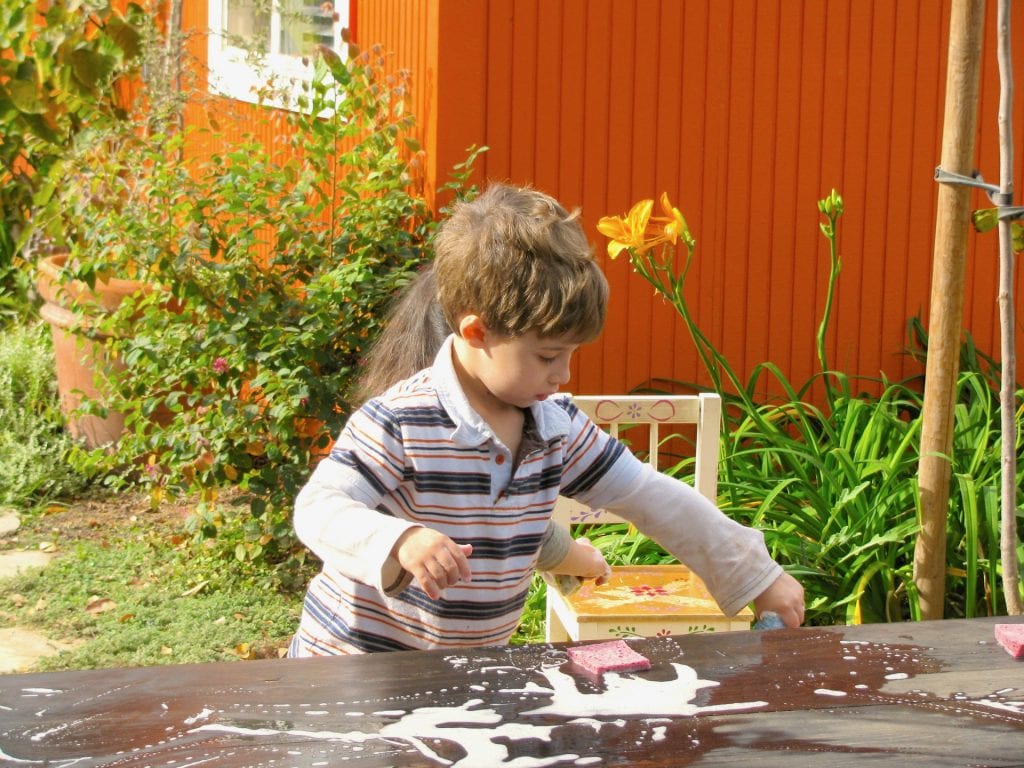 Exploring Minds Montessori preschool provides a developmentally based learning environment based on the Montessori principles that guide and nurture the harmonious unfolding of the whole individual.
We offer a mixed-age program for children from 2 1/2 to 6 years old. Our philosophy is based on the teachings of Dr. Maria Montessori, an Italian physician and educator. She developed a program designed to foster the distinct growth of self-disciplined and confident individuals who are capable of making significant contributions to society by fulfilling their highest potential. All of the classroom materials aid in building a strong learning foundation, they help children build sensory and motor skills, lengthen concentration span, develop problem solving techniques, teach children to care for themselves and to work with others, to name a few.
Our specially trained Montessori teachers prepare a carefully arranged environment scaled physically and conceptually to meet the child's developmental staples. In the Prepared Environment, children may choose activities according to their diverse needs and desires. The teachers' role in the classroom is to guide children by introducing them to new materials and activities as they gain greater levels of mastery. Cooperative projects help children bring together individual talents to accomplish common goals. Our school's program also incorporates a vast enrichment curriculum that includes the studies of languages, art, music, drama and movement.
The Montessori method may be new for some of you, so if you should have any questions, we hope you will freely ask them.
"Free the child's potential, and you will transform him into the world."
–Maria Montessori