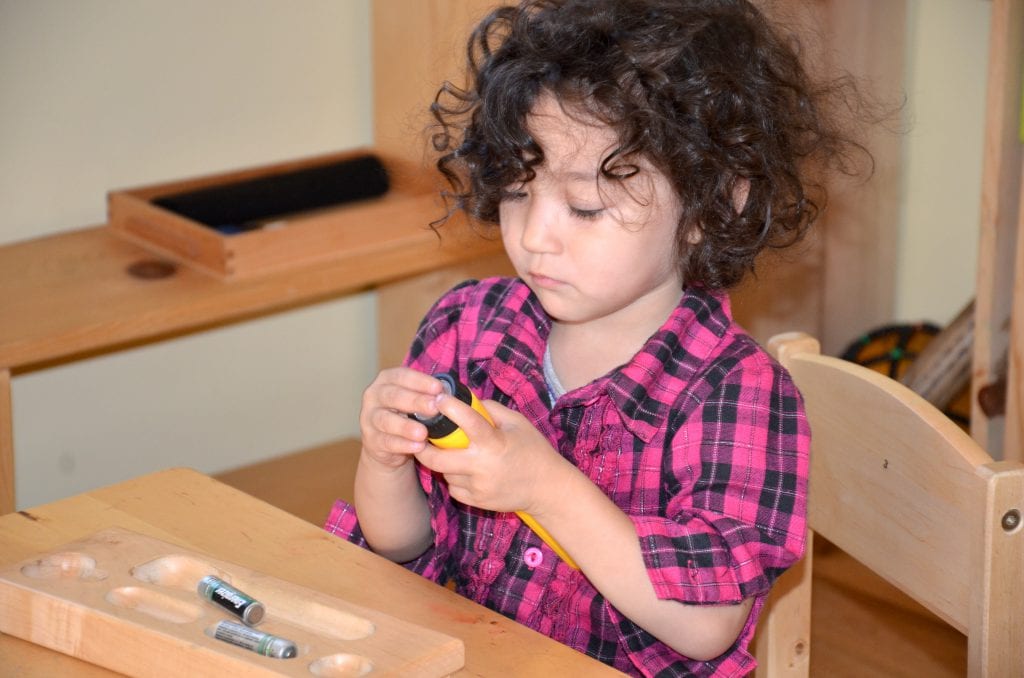 Our Parent & Me gives you and your child the experience of the Montessori classroom together. Your child will have full access to our toddler class and the Montessori materials. As part of the class, he/she will be able to participate in a circle and playtime. Your child must be 20 months old to participate in the program.
Before enrolling in the Parent & Me, we recommend that you attend a tour of one of our campuses to familiarize yourself with our program. The tours are for adults only and take place during the school week (see more information below).
The Parent & Me classes are held on Saturdays (9:30 am-10:30am) at both of our campuses. For information about upcoming Parent & Me classes, at our:
To schedule a tour, please visit our Parent Tours page.