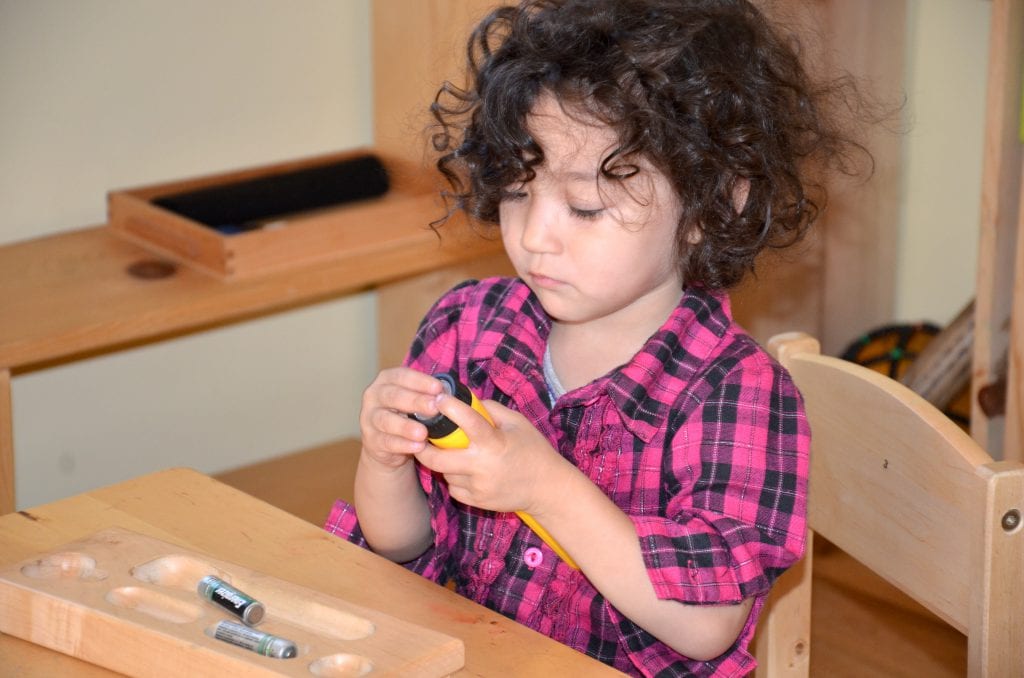 Our Parent & Me gives you and your child the experience of the Montessori classroom together.  Your child will have full access to our toddler class and the Montessori materials. As part of the class, he/she will be able to participate in a circle and playtime. Your child must be 20 months old to participate in the program.
Before enrolling in the Parent & Me, we recommend that you attend a tour of one of our campuses to familiarize yourself with our program. The tours are for adults only and take place during the school week (see more information below).
The Parent & Me classes are held on Saturdays (9:30 am-10:30am) at our Valley Glen campus. Email our instructor at [email protected] to receive additional information about the upcoming classes occurring from October – November 2022 & January – March 2023.
Due to the pandemic, our Parent & Me program is conducted outdoors & we ask that only one adult accompany each child to class.
To schedule a tour, contact our school office:
Exploring Minds Valley Glen campus  (818) 786-1007
6047 Fulton Ave. Valley Glen 91401
Exploring Minds Sherman Oaks campus (818) 465-3216
5128 Hazeltine Ave. Sherman Oaks 91423